Wednesday Evening Update
Tropical depression forming well southwest of Cabo
In our estimation, the tropical disturbance is now a tropical depression centered about 915 miles southwest of Cabo San Lucas, moving northwest at about 10 mph. If organization continues, this system will be classified as tropical storm Andres tomorrow sometime. This feature is
not
a threat to land. An upper air trough is west of the disturbance with stronger westerly just north. There is a window of opportunity for some development before entering a more hostile wind environment.
Tropicast: Pacific Floater Visible Satellite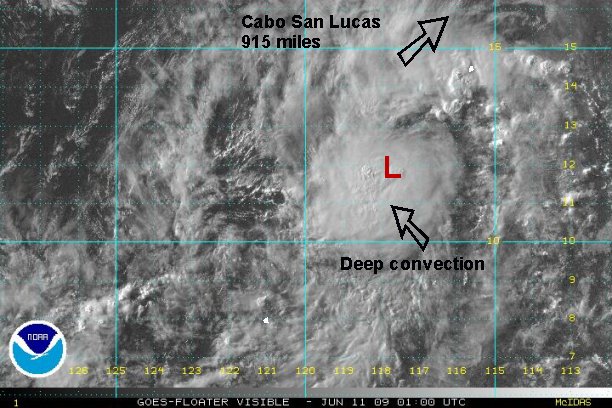 Visible satellite imagery indicates that a surface low has formed and has moved under a deep, growing burst of convection.