Hurricane Irma Facts
Hurricane Irma set many tropical cyclone records during its lifetime. It was the 2nd strongest hurricane on record in terms of sustained wind speed in the Atlantic basin, only behind Hurricane Allen of 1980. It was also the 2nd strongest landfalling tropical cyclone on record globally in terms of sustained winds. Only two other typhoons had stronger winds with 190 mph. In addition, Irma set a global record for sustained winds at 185 mph for 37 hours. No other tropical cyclone has had sustained winds at that strength for that period of time.
Irma was classified as a tropical storm west of the Cabo Verde Islands off of the coast of Africa on August 30th. It rapidly strengthened to sustained winds of 110 mph by September 1 in the open waters of the deep tropics. Irma became a category 5 hurricane as it approached the Leeward Islands. Top winds were estimated at 175 mph on September 5th approximately 300 miles east of Antigua. Irma made landfall on the northside of Barbuda in the early morning hours after midnight on the 6th at 185 mph. The hurricane continued at this strength over St. Maarten / St. Martin that same morning and by midday over the British Virgin Islands. By the end of the day each of these islands would be aware of the catastrophic damage that was done by Irma.
Hurricane Irma satellite picture nearing the Leeward Islands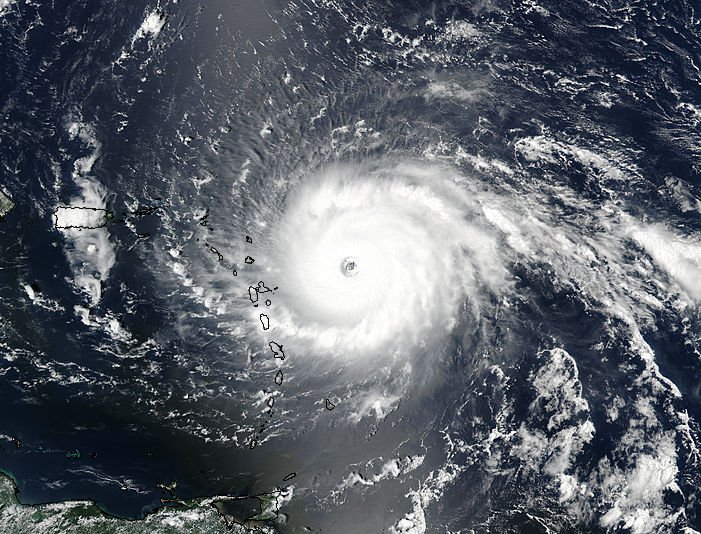 Images / data courtesy of the National Hurricane Center / NOAA / NASA



Irma's course shifted more to the WNW allowing it to move north of Puerto Rico. Despite this, approximately one billion dollars in damage was inflicted. The hurricane continued north of the Dominican Republic on the 7th with only a slight drop in strength. By the evening of the 7th it passed very near the Turks and Caicos also bringing significant destruction. On the early morning of the 8th the eye of Irma moved over the southeastern Bahama island of Little Inagua. Irma started an eyewall replacement cycle which results in temmporary weakening. At the same time Irma's course tracked more westward again. This allowed it to make landfall over the northern islands of Cuba by the late evening of the 8th. Top sustained winds were estimated at 130 mph.





Irma began a northward turn on the 9th taking it over the Florida straits. Rainbands were already affecting the Keys with rain squalls. The hurricane made landfall on Cudjoe Key - about 25 miles east of Key West - on the morning of the 10th. Even though top sustained winds were estimated at 130 mph, gusts were only clocked to 75 mph at Key West. Winds were measured at 120 mph at Big Pine Key. Irma continued north and made another landfall south of Naples during the afternoon. Winds at the Naples airport gusted to 142 mph. Irma's track stayed inland allowing for additional weakening. Despite this, strong southeast winds associated with the circulation caused flooding from Miami north up the east coast of Florida into Georgia and South Carolina.





Hurricane Irma satellite image over Florida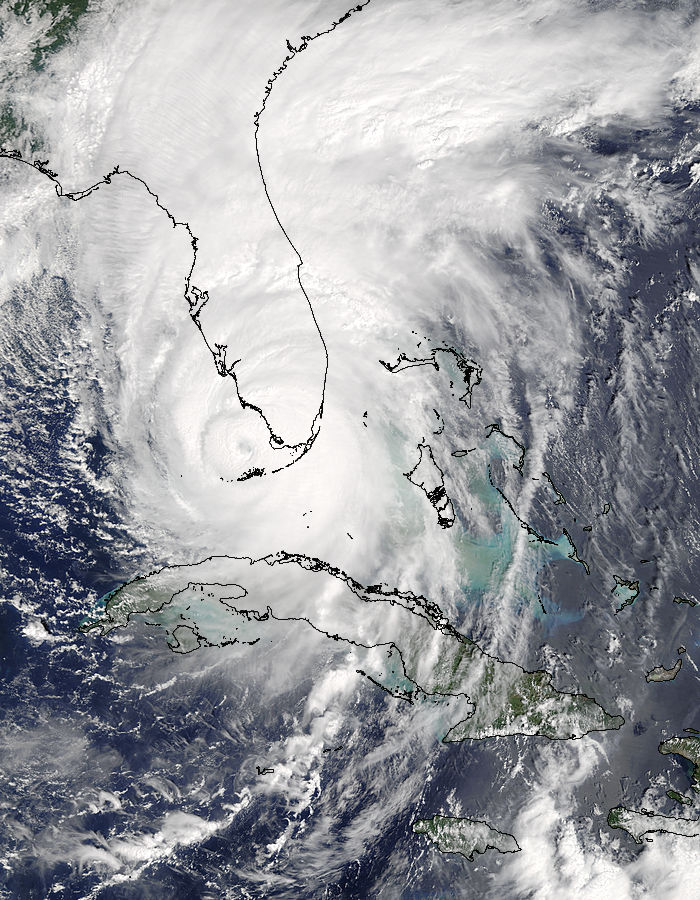 Irma will be remembered not only for being one of the strongest tropical cyclones ever recorded, but one that brought catastrophic damage and loss of life to the northern Caribbean and Florida. Despite this, much greater damage and additional loss of life would have likely occurred if Irma turned slightly sooner. This would have allowed a stronger hurricane to make landfall on Florida's east coast.
Hurricane Irma Facts Summary
Preliminary data, subject to updates
Lowest pressure: 914 millibars / 26.99 inches, northern Leeward Islands, British Virgin Islands
Strongest winds: 185 mph, northern Leeward & British Virgin Islands
Pressure and sustained wind at landfall in Barbuda, 916 mb / 119 mph before anemometer failed
Pressure at landfall in St. Barthelemy, 916 mb
Strongest wind gust in Naples, Florida: 142 mph Naples Airport
Strongest wind gust in Miami, Florida: 100 mph
U.S. Fatalities: 94, including the Virgin Islands (4)
Total Fatalities: 134
U.S. Damage: $50 billion unadjusted (2017 dollars)
Total Damage: $50 - 100 billion
Do you want to find out more about other hurricanes during 2017? Check out our 2017 hurricane summaries.
Back to more hurricane articles.