Hurricane Harvey Facts
Hurricane Harvey was the 2nd most destructive hurricane in U.S. history. Damage estimates are only preliminary and an accurate estimate may not be available for many months. Harvey's destruction was concentrated on the central and upper Texas coast and inland around the Houston metro area. Flooding from excessive rainfall was the most prevalent hazard with this hurricane.


Harvey began organizing as Potential Tropical Cyclone 9 about 300 miles east of Barbados on August 17th. It moved through the Windwards the next day with top sustained winds of 40 mph and heavy rainfall. As Harvey entered the southern Caribbean, it faced northeasterly wind shear which disrupted the circulation. It weakened to a tropical depression by the evening of the 19th. The circulation continued across the Caribbean and over the Yucatan peninsula.
Hurricane Harvey satellite picture SE of Texas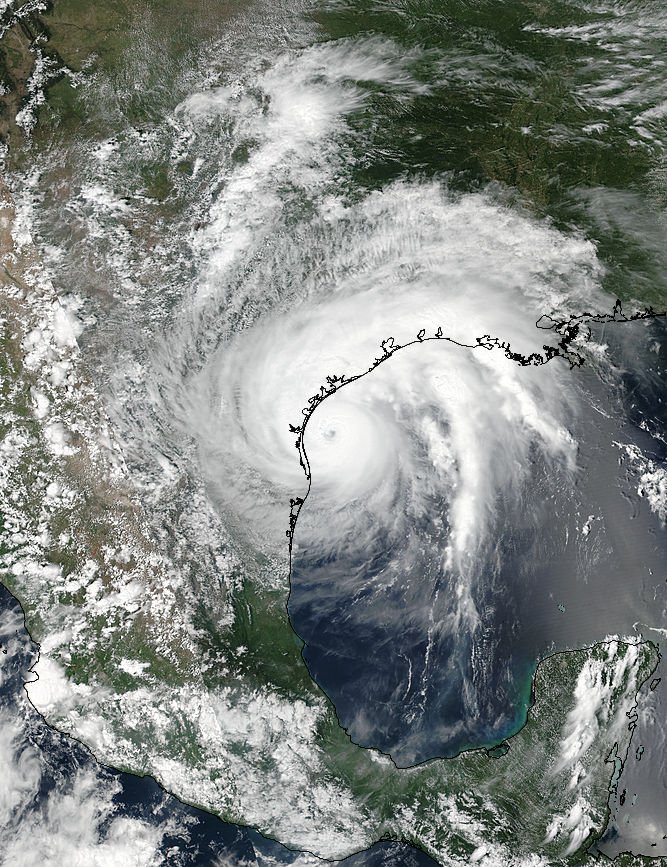 Images / data courtesty of the National Hurricane Center / NOAA / NASA



Harvey began organizing quickly as it moved northewest of the Yucatan. Air upper wind conditions were favorable for significant strengthening. By early afternoon of the 24th banding was noticed and Hurricane Hunters found winds strong enough to classify Harvery as a hurricane. The hurricane continued to steadily strengthen and was classified as a minimal category 4 hurricane on the Saffir - Simpson Wind Scale just before landfall near Rockport, Texas. Top winds were estimated at 130 mph. Most winds clocked near landfall were not quite this strong sustained. The strongest wind gust was measured at 144 mph in Rockport.





Hurricane Harvey spent the next few days stalled inland east of San Antonio. The circulation still was intact allowing for a flow of deep tropical moisture to move north from the Gulf of Mexico. The Houston metro area was in this zone of very heavy rainfall. Harvey started drifting southeast toward the coast and emerged offshore again by the evening of the 28th. The circulation center was very broad, but strong enough to continue to bring heavy rainfall to SE Texas and SW Louisiana. Harvey made another landfall just west of Cameron, Louisiana during the early morning hours of the 30th.





Hurricane Harvey radar image at landfall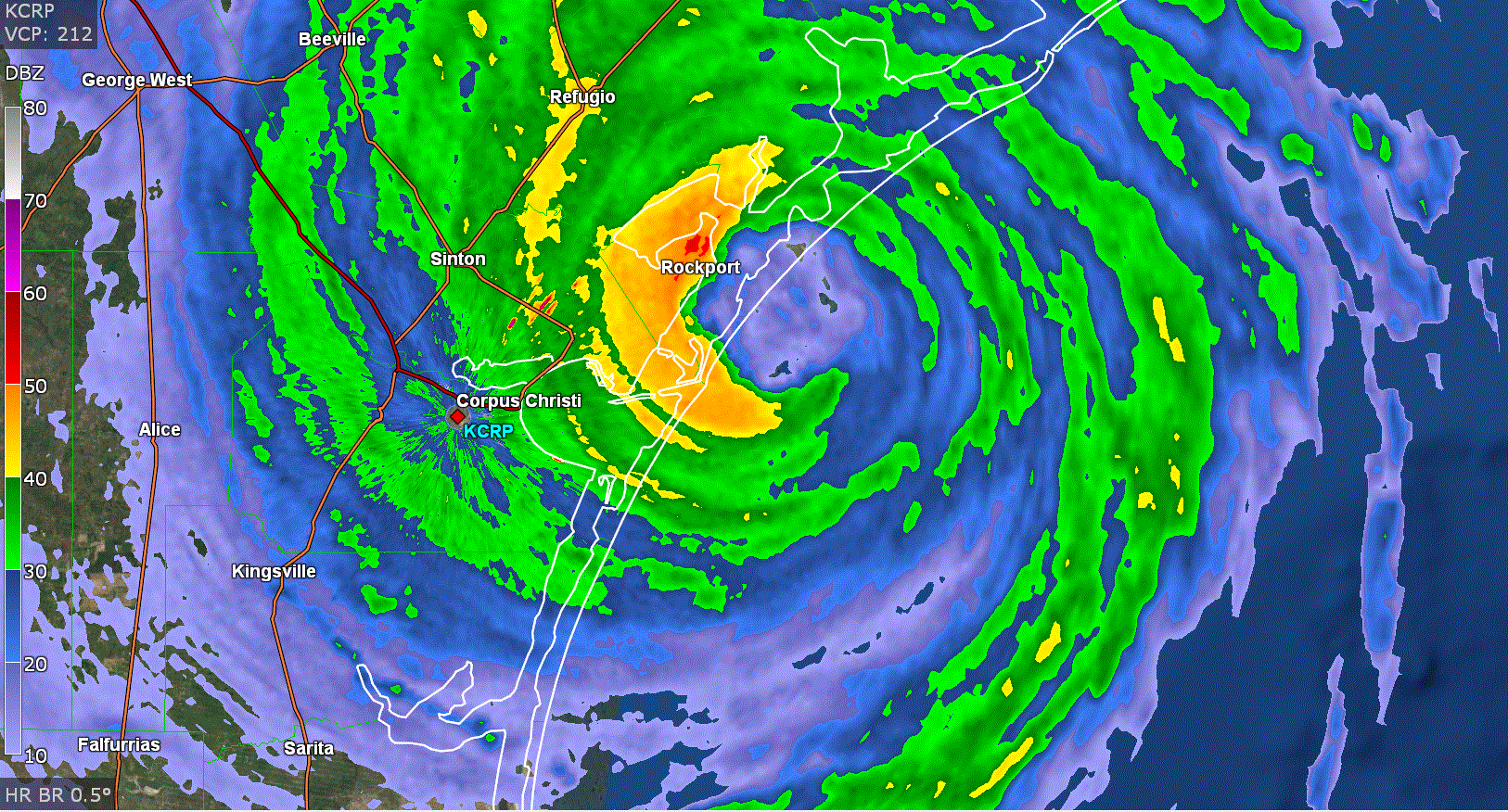 Hurricane Harvey was the first major hurricane to make landfall after an unprecedented twelve years. The previous major hurricane to make landfall in the U.S. was Wimla which hit south Florida in 2005. Hurricane Harvey will be remembered for the disastrous flooding over southeast Texas. Property damage to houses and vehicles was immense.
Hurricane Harvey Facts Summary
Preliminary data, subject to updates
Lowest pressure: 938 millibars / 27.58 inches, central Texas coast
Strongest winds: 130 mph, near Texas central coast
Pressure and sustained wind at landfall in Rockport, Texas, 938 mb / 130 mph
Strongest wind gust in Texas: 144 mph, Rockport
Maximum storm surge height Texas: 12.5 feet / Aransas county, TX
Maximum Rainfall: 1.5 miles SW Nederland, TX - 60.58"
Maximum Rainfall: 1.3 miles north Groves, TX - 60.54"
Fatalities: 82
U.S. Damage: $125 billion - unadjusted dollars (2017)
Do you want to find out more about other hurricanes during 2017? Check out our 2017 hurricane summaries.
Back to more hurricane articles.