Thursday Afternoon Update
Karen classified in southern Gulf
Tropical storm Karen has been classified. This disturbance drifted across the northwestern Caribbean the last several days with a core of heavy rainfall. Satellite imagery show an impressive low level circulation, but it is exposed by upper air winds. The heaviest rainfall is on the eastern half of the circulation over the southeastern Gulf.
As of 10 am cdt (11 am edt) Karen was centered at 22.2 N / 87.9 W or 485 miles south of the mouth of the Mississippi River. It was moving north northwest at 12 mph. Top sustained winds estimated at 55 mph (65 mph NHC 10 am advisory). Pressure was estimated at 1004 mb.
Forecast models take Karen north toward the Gulf coast by Saturday night or Sunday morning. Landfall is expected between the Mississippi / SE Louisiana and northern Florida coast.
Tropicast: Visible Floater Satellite Thursday Afternoon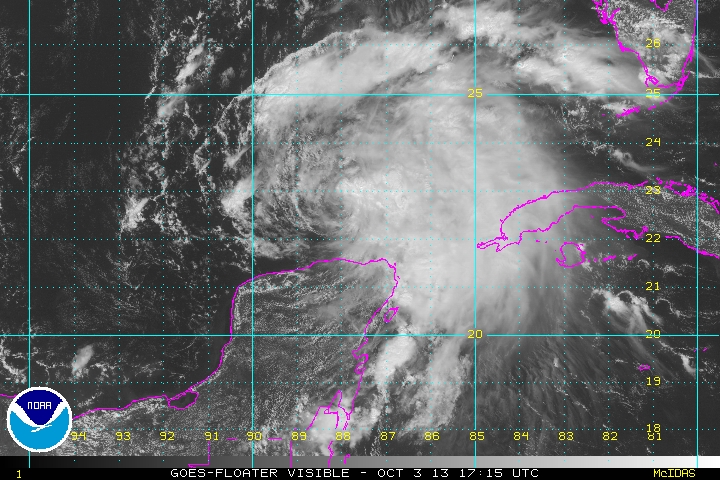 Tropicast: Visible Floater Satellite Wednesday Morning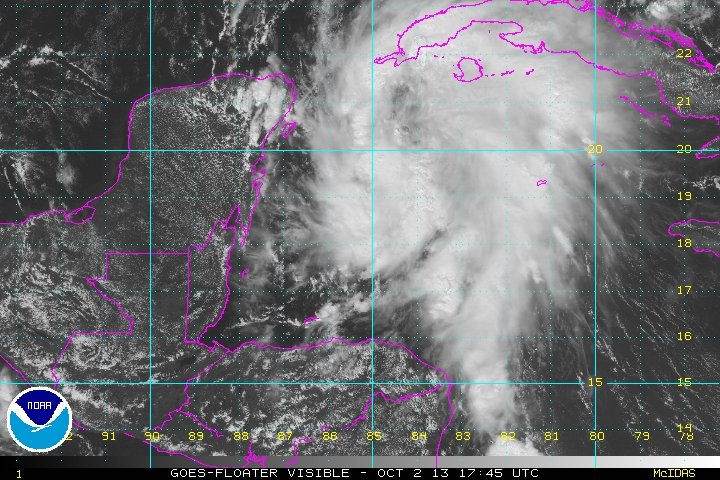 Tropicast: Visible Floater Satellite Tuesday Morning