Tuesday Morning Update
Sean classified
Synopsis:
The low pressure area to the southwest of Bermuda has been forecast for several days now. It was apparent that a subtropical low had formed yesterday and should have upgraded at that time. The two following satellite pictures are from Monday afternoon and this morning. Granted that they are not both IR imagery, but there is little change in intensity over the past 12-18 hours.
Currently:
At 7 am est / 6 am ast Sean was centered near 27.2 N / 69.4 W or 445 sw of Bermuda. Top sustained winds are estimated at 45 mph (NHC 45 mph last advisory). Movement: stationary. Pressure estimated at 1002 mb.
Forecast:
Forecasts take Sean north, then northeastward over the next few days. It will have a short life span as it is sheared by an approaching upper air trough and frontal system. It will remain west / nw of Bermuda as it becomes extratropical.
Tropicast: Visible Satellite Monday PM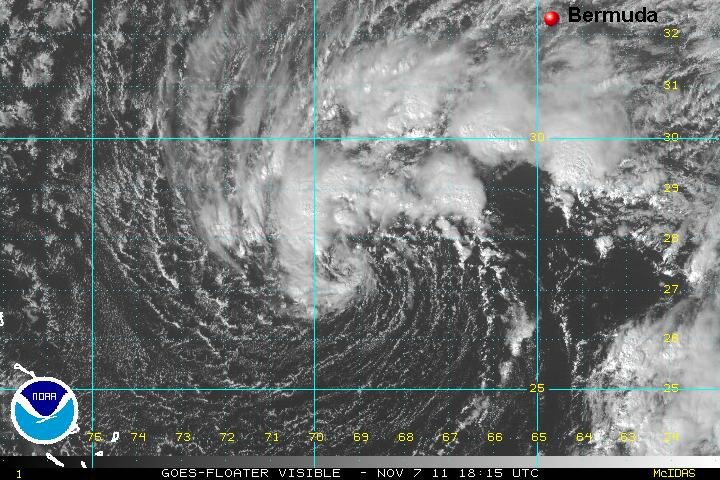 Tropicast: IR Satellite Tuesday AM