Tuesday Morning Update
Low is northeast of the Azores
A low pressure system centered at about 42.8 N / 23.2 W, or roughly about 400 miles northeast of the Azores and is moving north northeast toward colder water.
Tropicast: Mid-Atlantic Visible Satellite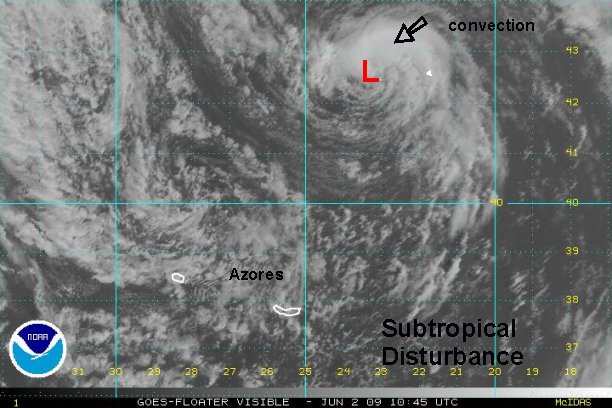 Satellite imagery has show convection building on the northern side of the low over the past few hours. There is a small window of opportunity that this could be classified as a subtropical depression or possible a subtropical storm before gaining extratropical characteristics.