Monday Night Update
Otto continues to organize
The Weather Situation
A disturbance in the southwest Caribbean finally began organizing late Sunday. It was classified as a tropical storm early this afternoon as deep convection built around the circulation center. IR satellite imagery this evening show increasing convection with the first rainbands approaching Nicaragua from the east.
Current Tropical Weather
As of 4 PM EDT Tropical Storm Otto was centered at 11.3 N / 79.2 W or 315 miles east of Bluefields, Nicaragua. It was stationary. Top sustained winds are estimated at 50 mph. Pressure was estimated at 1000 mb.
Tropical Weather Forecast:
Otto is expected to track west and make landfall on Thursday, Thanksgiving Day. It may become a hurricane before landfall, then weaken over land. There is a possibility of regeneration in the Pacific Ocean.
Tropicast: Visible Satellite - Monday Afternoon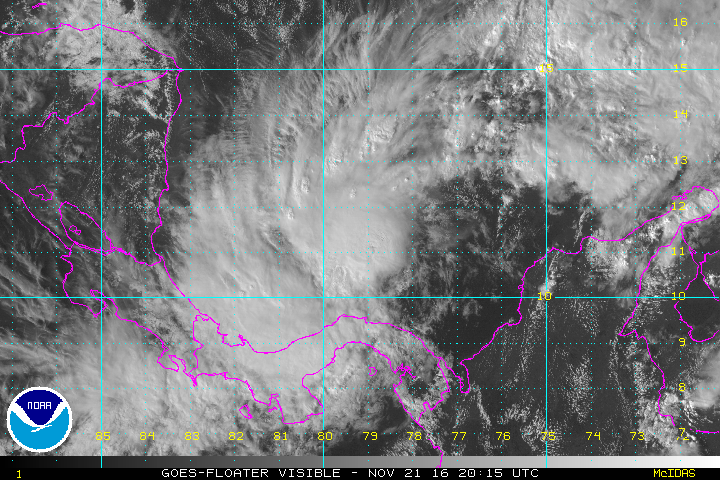 Tropicast: IR Satellite