Monday Evening Update
Danny quickly forms
The Weather Situation
Danny has made landfall near Hilton Head Island this evening. The circulation quickly developed deep convection just hours before making landfall.
Current tropical weather
As of 8:00 PM EDT Tropical Storm Danny was centered at 32.3 N / 80.5 W or about 50 miles SW of Charleston, SC. It was moving WNW at 16 mph. Officially top sustained winds are estimated at 40 mph. Pressure was estimated at 1010 hPa (mb).
Tropical Weather Forecast:
Danny will bring rainfall across South Carolina into Georgia Tuesday.
Tropicast: Visible Satellite Monday Mid-Afternoon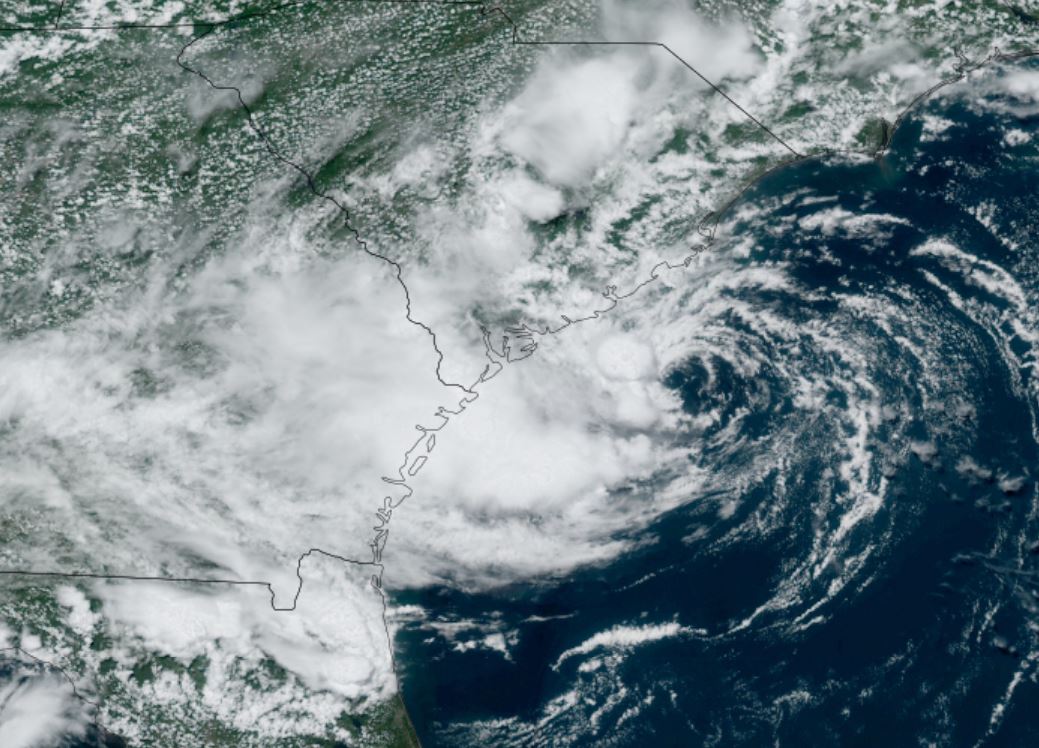 Tropicast: Visible Satellite Monday Evening