Tuesday Afternoon Update
Imelda named near the Texas coast
The Weather Situation
Imedla will continue to bring localized heavy rainfall as it moves northward past Houston into tomorrow morning.
For more frequent updates: Twitter:
https://twitter.com/richjohnsonwx
Current Tropical Weather
As of 1:30 PM CDT Humberto was centered at 29.0 N / 95.3 W or over Freeport, TX. It was moving north at 7 mph. Top sustained winds are estimated at 40 mph. Pressure was estimated at 1005 MB.
Tropical Weather Forecast:
Imelda was named at noon and made landfall one and a half hours later.
Tropicast: IR Satellite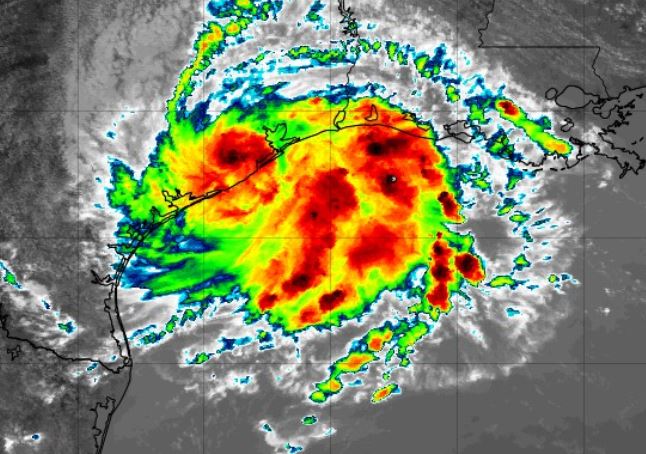 Tropicast: Radar