Saturday Late Afternoon Update
Humberto north of the Bahamas
The Weather Situation
Humberto is still sheared, although the shear is decreasing. The low center is now under deep convection which will allow strengthening. Thankfully the heavy rain bands stayed north of the northern Bahamas, which were devastated by Hurricane Dorian several days ago.
For more frequent updates: Twitter:
https://twitter.com/richjohnsonwx
Current Tropical Weather
As of 2:00 PM AST Humberto was centered at 27.1 N / 77.1 W or 40 miles north of Great Abaco. It was moving NW at 7 mph. Top sustained winds are estimated at 50 mph. Pressure was estimated at 1005 MB.
Tropical Weather Forecast:
Humberto if forecast to be steered around the subtropical high keeping if well offshore of the Southeast coast. It will turn ENE in a few days taking it close to Bermuda as a hurricane by midweek.
Tropicast: Visible Satellite Friday Evening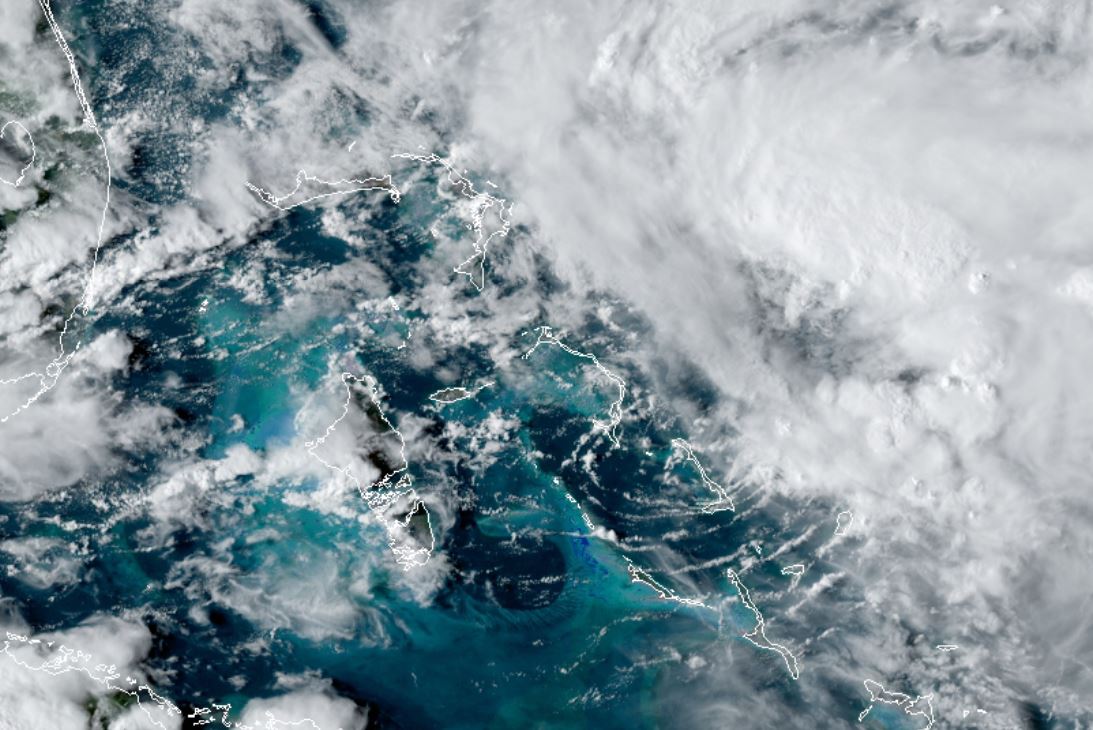 Tropicast: Visible Satellite late Morning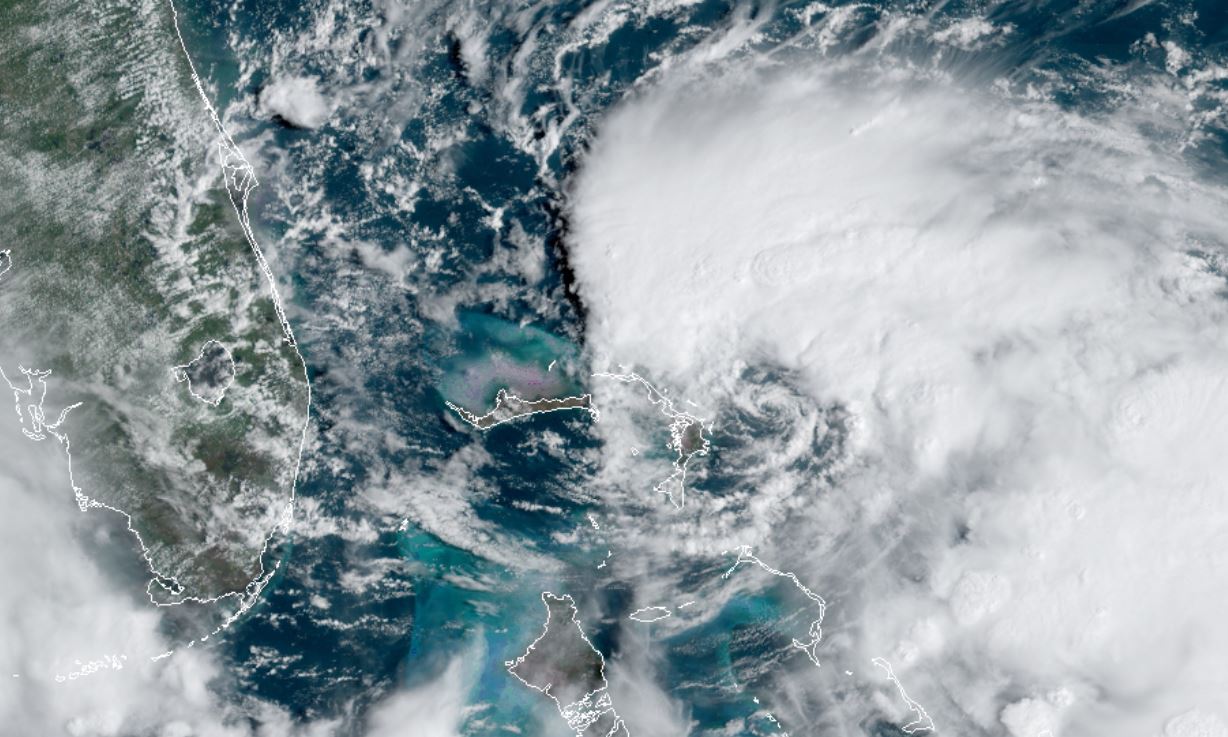 Tropicast: Visible Satellite Late Afternoon