Monday Morning Update
Emily classified
The Weather Situation
A cluster of thundershowers with a low level circulation has been classified as Emily. Winds to tropical storm force were noted on the doppler radar from the Tampa area.
Current Tropical Weather
As of 8 AM EDT Tropical Storm Emily was centered at 27.7 N / 83.2 W or 45 miles WSW of Tampa, Florida. It was moving east at 8 mph. Top sustained winds are estimated at 45 mph. Pressure was estimated at 1006 mb.
Tropical Weather Forecast:
Emily will make landfall this afternoon over central Florida. It will have little impacts other than bringing heavy rainfall. Emily may regain tropical storm strength off of the Southeast coast as it moves east of the Carolinas the next few days.
Tropicast: IR Satellite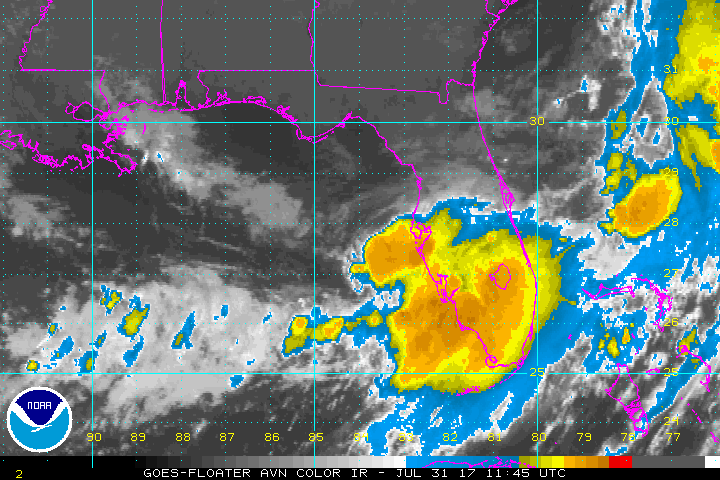 Tropicast: Tampa Radar 8:30 AM EDT