Hurricane specialists...
Our People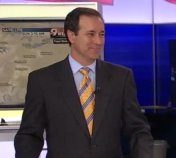 Welcome! I'm Rich Johnson, the founder and web developer at Tropicalweather.net. I graduated from Florida State University in 1983 with a B.S. in meteorology. I also have a M.S. in geosciences - applied meteorology from Mississippi State. Browse our hurricane forecast forum for the latest hurricane forecasts.

I started working at The Weather Channel ® in 1983 and had spent the next 25+ years working there. I started out as a weather producer, then soon was promoted to a forecaster, then to senior forecaster. I began my television career at The Weather Channel ® in 1987 as I split time between forecasting and on-air work. By 1989 I was a full time on-camera meteorologist and continued in that role until 2009 before leaving. I returned to The Weather Channel® in a freelance meteorologist role from 2016-2018.

I had the privilege of working with some of the finest hurricane forecasters in the world. Most notably were John Hope and Dr. Steve Lyons who previously were also forecasters at the National Hurricane Center. Even though I enjoy forecasting all aspects of weather, I spent a great deal of personal time studying the tropics developing my skills.

I am a Certified Broadcast Meteorologist (CBM) and a member of the American Meteorological Society and National Weather Association. In fact, in 2009, I was the first and only CBM that worked at The Weather Channel ® on camera.


I covered countless severe weather events while at The Weather Channel's ®. I was on the air during many hurricanes over the past couple of decades. Some of the more notable ones included Hurricane Andrew, Hurricane Katrina, and Hurricane Ike during landfall. More recently I also took part in the coverage of Hurricane Matthew.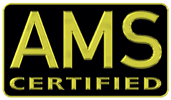 Our Company
It is TropicalWeather.net's mission to give its patrons detailed, timely, and accurate forecasts for hurricanes and tropical storms. It is not our goal to be the very first with new computer forecast information as many others do. Contrary to belief, the newest, most updated forecast model "runs" are not always better than the previous forecasts. Yes, we want to get the forecast out fast, but more importantly want to evaluate the information and get it right.

TropicalWeather.net's forecasters are focused on the tropics all year. TropicalWeather.net's forecasters strive to know which of many computer hurricane forecasts are best, to give you the most accurate hurricane forecast.

We do not venture into preseason long-range forecasting. Those type of hurricane forecasts generally can not be forecasted with consistently high accuracy. We concentrate our efforts where it matters the most - short term forecasting of one week or less.


Why choose TropicalWeather.net?
Over the past several years an increase in hurricane activity has caused loss of life and property damage of historic proportions. Unlike some media giants, TropicalWeather.net is not here to show images of storm ravaged coastlines, or reporters in peril. We study the tropics and any type of weather that can affect tropical weather. Most other networks can only offer a limited amount of time to weather. We do not take commercial breaks. We do not have reporters at the coast. We spend time studying satellite imagery, radar, forecast models, upper air winds and hurricane hunter data. Our time and energy are solely spent on tropical cyclone forecasting and its impacts on you. You can trust Tropicalweather.net's experience.

Many other weather web sites cover the tropics too, some with amazing graphics. Most of them simply copy advisories from The National Hurricane Center. Some of them use meteorologists, but likely do not have the experience of TropicalWeather.net.

"Aren't the National Hurricane Center's forecasters the best?" No doubt that the National Hurricane Center also has excellent forecasters. In fact, we know some of them personally. They have a great deal of other responsibilities such as coordinating advisories with other countries which takes a good deal of time. We can pass along our insights whenever we see important changes and not need to wait for set advisory times.



What people are saying about Tropicalweather.net....



EnTnSa: Good job man, you were pretty spot on.
aamaua: Rich Johnson got that right, very accurate!!...
Fat Juice: Hurricane Expert: You are awesome!
Rugbymom94: Praise the Lord- please keep the info coming!
Jennmaybe: Thank you for the response! BTW, I love the tropical weather website!!
Nimbex1970: Rich, we're doing the southern caribbean, but flying into San Juan on this Thursday prior to Sunday sailing. Any worries from your updates today? Thanks for all that you do!
dalsal: ...but I booked knowing what could happen and just hope for the best! Your post makes me glad I did!!
ginag: Thank you for putting many of our fears to ease!
1stTimeRoyal: Hurricane Expert, thank you so much for your expertise on these issues....
maplo: Hey Rich, Appreciate all you expert advice...
uandmeforever: Thanks for your expertise and knowledge!
upstatenyers: Rich, Thanks for your info! Through this, you've been many hours ahead of everyone else with your forecast. Very impressive.
mm40: Hi Rich, thanks so much for the great info!...
ravens2010: Thanks for all of your info Rich.
mosaicmom: Thanks, Rich. You've been more help than you know.
nicnayl: Thanks for all of the information Hurricane Expert. We're leaving on Freedom this Sunday from Fort Lauderdale and I feel much better after reading your last post.
Paul D: Great Job Rich! Keep up the good work. Tropicalweather.net provides better coverage than other sources
Comments are non-solicited.
Contact us for more information.
TropicalWeather.net Homepage

Image at the top of the page is courtesy of NOAA / NASA