Saturday Afternoon Update
Unofficial TD 7 gaining strength
The disturbance southeast of Bermuda has pulsed today. This morning there was enough convection and a well defined low level circulation to be classified. Shortly thereafter, wind shear stripped the convection away. Now as of mid afternoon, deep convection is rapidly developing over the circulation center.
As of 3 pm edt / ast unofficial td 7 was centered 27.5 N / 60.7 W or roughly 410 miles se of Bermuda. It is moving wnw at about 12 mph. Winds estimated at 30 mph. Pressure estimated at 1010 mb.
Forecasts take this low northwest and recurve it a little to the east of Bermuda. Because forecast models usually don't handle weak lows well, interests in Bermuda should follow the progress of the low.
Tropicast: Visible Floater Satellite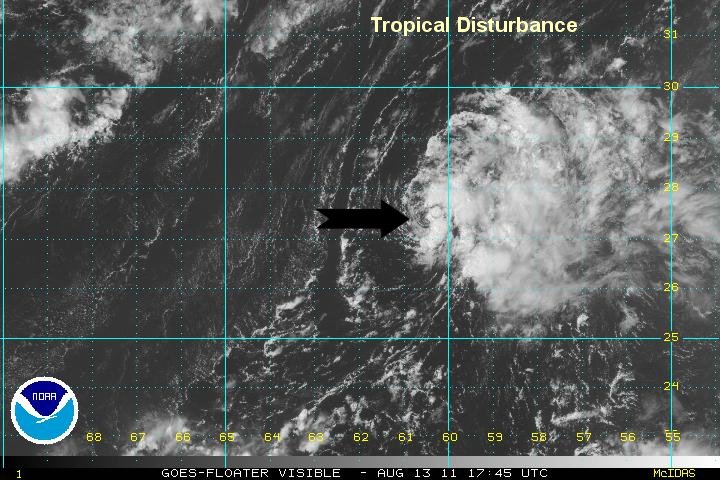 National Hurricane Center
Official NHC Advisory
none yet
Official NHC Track
none yet
Satellite
Visible Satellite Imagery
http://www.ssd.noaa.gov/goes/flt/t2/flash-vis.html
I.R. Satellite Imagery
http://www.ssd.noaa.gov/goes/flt/t2/flash-avn.html
_________________
Rich Johnson
Tropicalweather.net


Certified Broadcast Meteorologist - Hurricane Expert