Friday Night Update
Lorena near the southern Baja
The Weather Situation
Lorena was forecast to move just south of Cabo San Lucas, but has actually drifted north. It is now just east of Los Cabos.
For more frequent updates: Twitter:
https://twitter.com/richjohnsonwx
Current tropical weather
As of 6:00 PM MDT Lorena was centered at 23.6 N / 109.5 W or 65 miles SE of La Paz. It was moving NW at 5 mph. Top sustained winds are estimated at 85 mph. Pressure was estimated at 985 hPa.
Tropical Weather Forecast:
Lorena will cross into the southern Baja and move north through Sunday.
Tropicast: Visible Satellite Friday Afternoon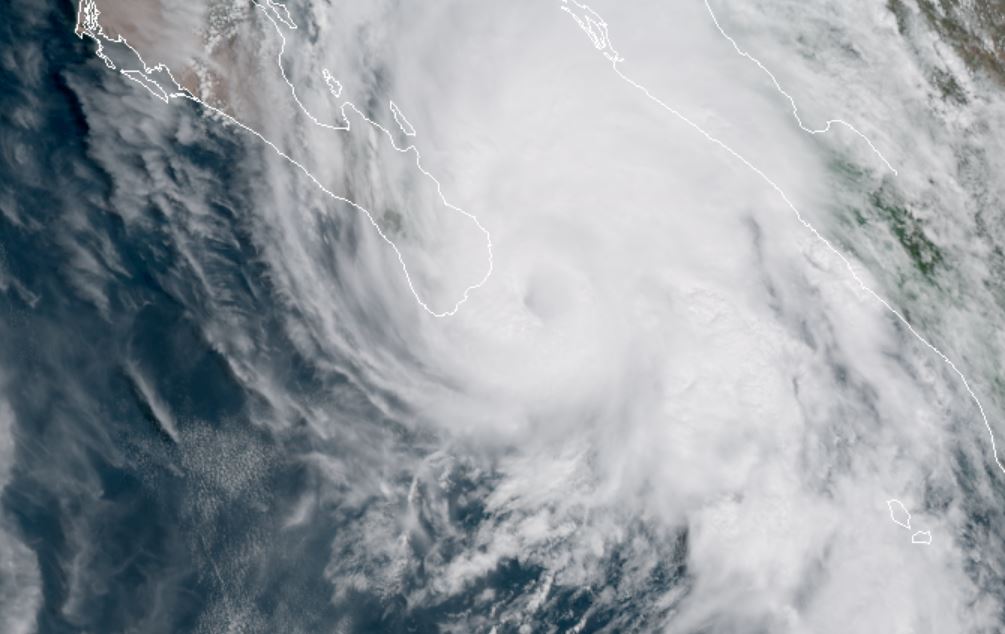 Tropicast: Visible Satellite Friday Evening