Wednesday Morning Update
99 L in the Leewards
The Weather Situation
An air force reconnaissance investigated the tropical disturbance on Monday, but did not find a well defined circulation. Convection has increased overnight increasing heavy downpours that can be expected today across the Leewards. Current observations from the Leewards do not show a well defined center but a new recon will investigate later this morning.
Current Tropical Weather
As of 8 am edt the tropical disturbance is broadly centered over the Leewards.
Tropical Weather Forecast:
99 L is forecast to track toward the Bahamas over the next few days. Both the Euro and GFS have this system tracking to near south Florida by late Sunday / early Monday. The models split beyond this time period. The models have been fairly consistent taking this tropical system toward the Bahamas but have varied greatly on strength / track afterwards.
Tropicast: Visible Satellite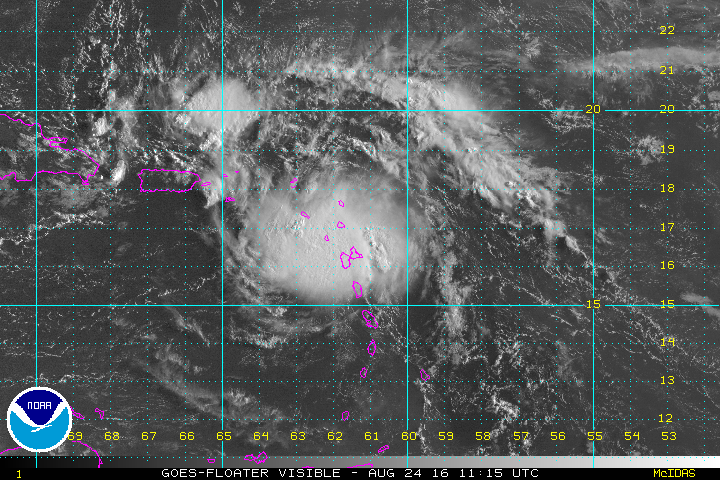 National Hurricane Center
Official NHC Advisory
No official advisory at this time
Official NHC Track
No official track at this time