Saturday Afternoon Update
Lester passing north of Hawaiian Islands
The Weather Situation
Hawaii has dodged another tropical system. Madeline passed south of the Big Island with minimal effects a few days ago. Lester has been passing north of the Hawaiian Islands the past few days. Dangerous surf will continue especially on the north shores for a few more days. The latest radar shows all rain now north of the central Hawaiian Islands.
Current Tropical Weather
As of 5 AM HST Hurricane Lester was centered at 21.8 N / 153.9 W or 260 miles east of Honolulu, Hawaii. It was moving WNW at 16 mph. Top sustained winds are estimated at 100 mph. Pressure was estimated at 982 mb.
Tropical Weather Forecast:
Lester will gradually recurve farther north of the Hawaiian Islands during the next few days. Surf on the north shores will slowly return to normal.
Tropicast: Visible Satellite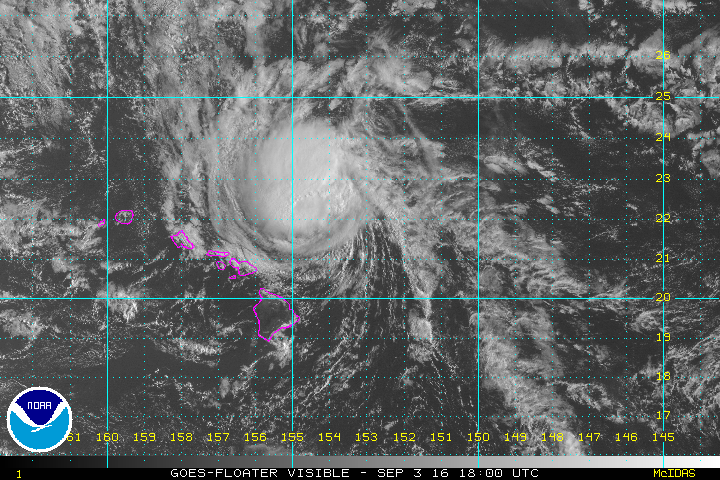 Tropicast: Radar