Thursday Morning Update
Chris becoming extratropical
I wasn't planning to post an update on Chris since it was only a concern to shipping over the far open waters of the northern north Atlantic. I couldn't resist though. This morning Chris is displaying a large eyelike feature even though it is not a hurricane. Sometimes tropical cyclones develop this type of apperance as they become extratropical or lose their tropical characteristics. Chris is moving over somewhat cooler water and will likely make its transformation by late today.
As of 8 am edt / ast Chris was centered at 40.5 N / 43.5 W or about 640 miles SE of Cape Race, Newfoundland. It was moving ene at about 20 mph. Top sustained winds estimated at 65 mph ( 60 mph NHC advisory). Pressure was estimated at 995 mb.
Forecast:
Chris is becoming extratropical in the northern north Atlantic.
Tropicast: Atlantic visible floater satellite - Tuesday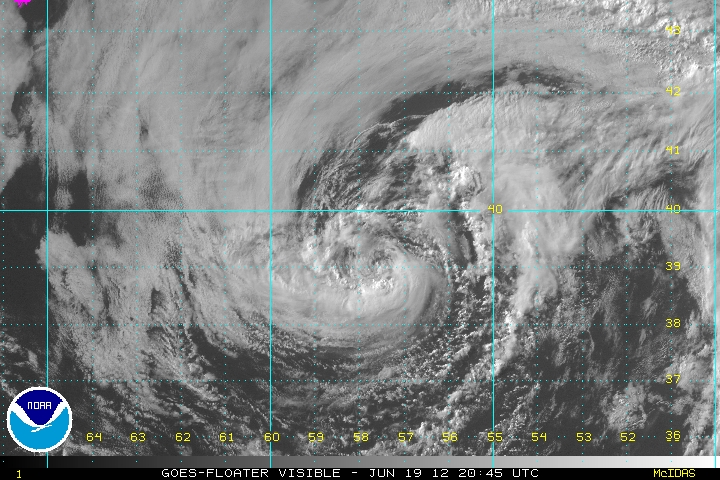 Tropicast: Atlantic visible floater satellite - Thursday