Tuesday Evening Update
Tropical disturbance south of Manzanillo
Satellite imagery confirms a weak circulation on the border of becoming a tropical depression centered near 14. 5° N / 105.5° W or about 325 miles south of Manzanillo. There is an impressive tap of tropical moisture to the southeast side which could get drawn into the system. NHC pulled the trigger earlier today with a high chance of development. We will also upgrade to high chance if the surface low can build a bit more under the convection. Right now the low is moving west northwest well away from the Mexican coast.
Tropicast: Pacific Floater Visible Satellite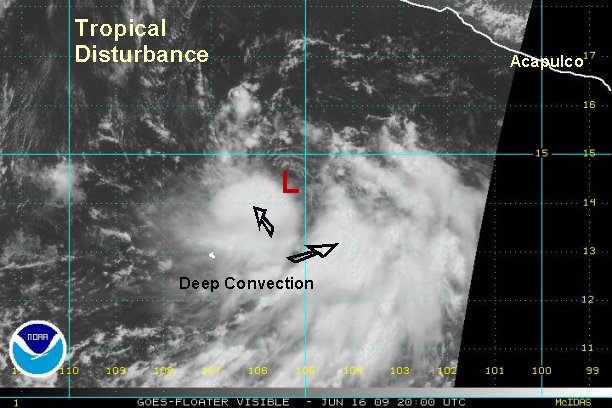 Visible satellite shows a surface low, apparently on the northwest side of the deep convection. Another mid level low seems to be displaced about 50 miles southwest of the surface low.