Thursday Morning Update
Humberto in open Atlantic
Humberto appears to have maxed out in strength. Deep convection does not appear to be as impressive as yesterday. This is likely due to the fact that Humberto is slowly moving over cooler water.
As of 5 am ast (edt) Humberto was centered at 20.5 N / 28.7 W or northwest of the Cape Verde Islands. It was moving north at 15 mph. Top sustained winds estimated at 80 mph (85 mph NHC 5 am advisory). Pressure was estimated at 982 mb.
Forecast models take Humberto more northwest over the next few days as it gradually loses strength. Humberto is not a threat to land.
Tropicast: Visible Floater Satellite Thursday Morning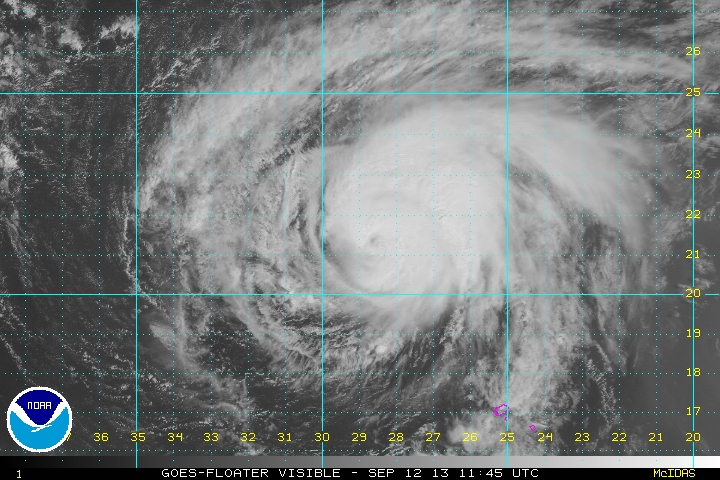 Tropicast: Visible Floater Satellite Wednesday Morning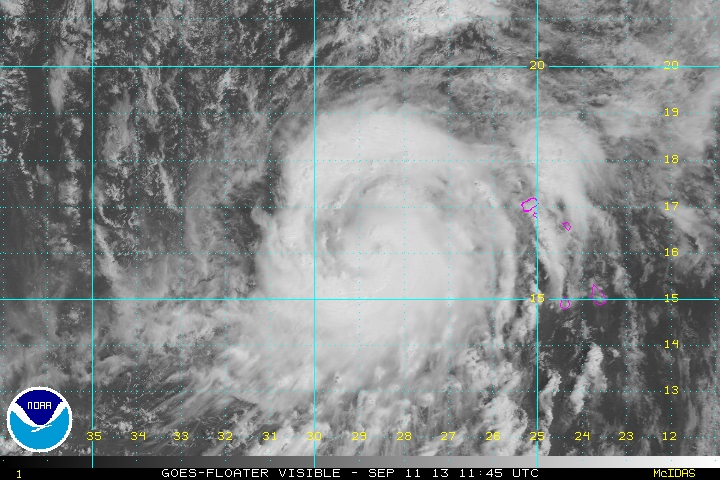 Tropicast: Visible Floater Satellite Tuesday Morning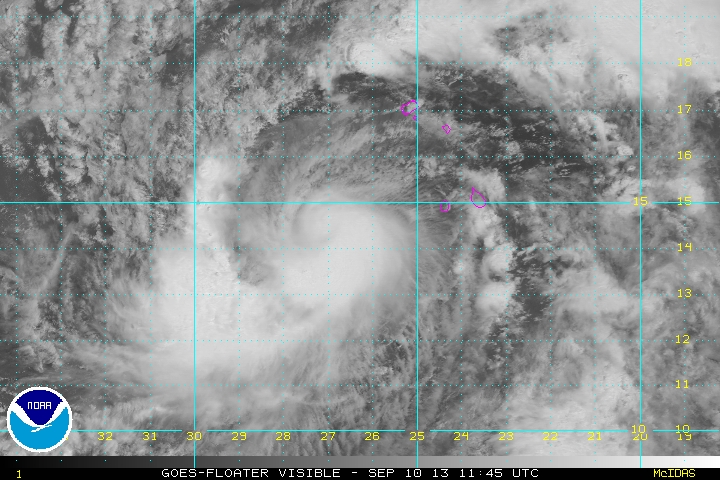 Tropicast: Visible Floater Satellite Monday Morning