Friday Morning Update
Bud approaching Mexican coast
Bud is becoming a little sheared as it approaches the coast of Mexico today. The eye structure that was apparent on satellite yesterday has vanished. Winds and rain will increase on the coast during the day. I am estimating a lower maximum sustained winds from the Hurricane Center based on satellite imagery. Some gusts may be in the 110 mph range still.
As of 8 am edt / 5 am pdt Bud was centered near 18.0 N / 105.5 W or about 105 miles sw of Manzanillo, Mexico / 165 miles south of Cabo Corrientes, Mexico. Movement is nne at about 8 mph. Top sustained winds are estimated at 90 mph (NHC 110 mph). Pressure is estimated at 964 mb.
Forecast:
Bud is predicted to stall near the coast north of Manzanillo. All hurricane preparations should be completed by now.
Tropicast: Pacific Visible Satellite - from Thursday afternoon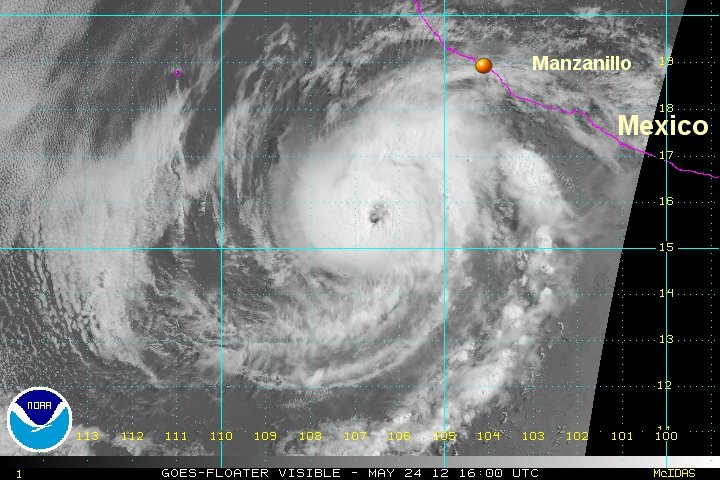 Tropicast: Pacific IR Satellite - from Friday AM